Industrial / Commercial Watermaker Applications
We design and install desalination systems for a variety of industrial
and commercial applications. If you own an oil rig or other business,
let us show you why no other watermaker will do. All commercial
installations are unique and Sea R-O specializes in designing the right
system for your particular needs.
Welcome To Sea R-O Watermakers
Sea-R.O. provides specialized R-O systems for industrial applications
such as bottled water plants, aquaculture, food processing,
pharmaceutical and other industrial requirements. Contact us
with your specific requirement and we will get to work.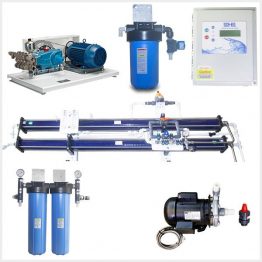 Leviathan LV5000CD Watermaker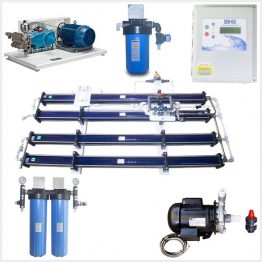 Leviathan LV8000CD Watermaker