Water Filtration Systems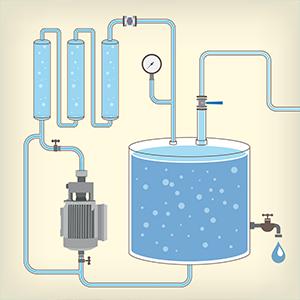 Are you looking for water filtration systems? Water filtration is a method of purifying water as early as 2000 BC. Today, filtration is a process whereby filters are allowed to remove many contaminating substances over and over again through absorption. Generally, water goes through many stages of filtration so that at each phase removes as many contaminants as possible.
After these stages, water becomes ready for drinking and other domestic use. This method of purification is widely used in homes, commercial and sea use respectively.
Unlike the Reverse Osmosis, other water filters are limited in the number of contaminants they can remove because they use other chemical absorption processes. Also, water filtrations can remain insignificant remnants of healthy minerals for the body's consumption. E.g. ion.