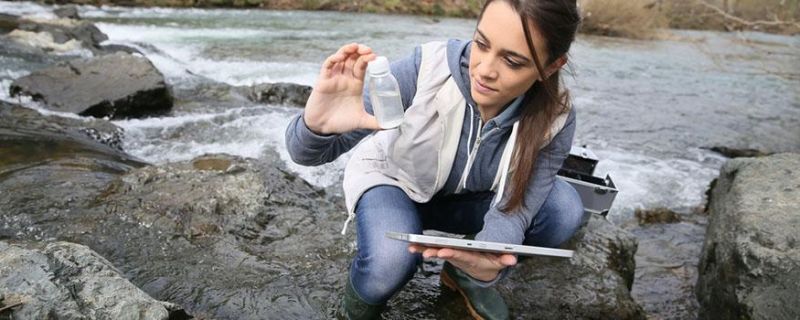 What is RO Water?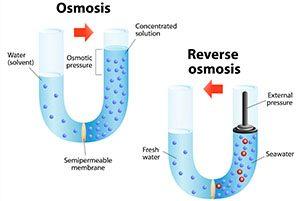 Have you heard people talking about RO Water? Water filtered from reverse osmosis system is generally called RO water. R.O. systems are some of the most widely used household filtration systems. An R.O. system effectively filters out impurities such as bacteria, viruses, arsenic, unpleasant tastes and smells, heavy metals, chlorine, sediment, nitrates, and iron. Compared to other water filtration technologies, an R.O. system removes the most impurities from water.
Advantages of RO Water Purification
RO water filters eliminate even the tiniest particles from water. Other methods of water purification such as ultraviolet light and boiling do not actually remove particles of mineral pollutants like chemicals and metals.
Following are the major advantages of a reverse osmosis system: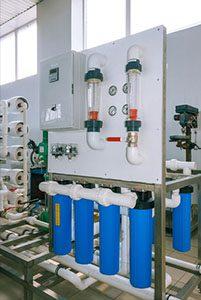 • As compared to other water filtration systems, for which you need to replace the filters every now and then, a reverse osmosis system has membrane filters that last a long time
• RO water filters do not produce any chemicals; thus they are eco-friendly
• RO systems remove various contaminants and dissolved minerals that may cause water to look odd and smell unpleasant
• Reverse osmosis filtration systems are ideal for home filtration systems due to their small size
• RO water is ideal and recommended for individuals suffering from heart disease because a reverse osmosis system removes 99% bacteria and pyrogenic elements as well as all salt from the water
• R.O. systems remove all heavy metals that are hazardous to health, for example, selenium, mercury, and lead, as well as chemicals and animal waste
At Sea R.O. Watermakers, we believe in the benefits of reverse osmosis system and recommend its installation in your home for pure, safe, and clean RO water.
Sea R.O. Watermakers' Reverse Osmosis Services
Sea R.O. Watermakers is pleased to offer a wide range of RO water filtration systems along with services including new system installation and replacements to repair and maintenance.
We provide R.O. system installation, replacement, repair and maintenance throughout the Florida area. Our skilled watermaker technicians have years of experience working with all brands and types of reverse osmosis systems. We can help you with your new system installation, or if you already have one installed, and it needs repairs, we can repair it as well.
Sea R.O. Watermakers Reverse Osmosis System Installation and Replacement
Although the working of an R.O. system is easier to understand, its installation should only be handled by certified professional to make sure that it operates efficiently, and building codes are met. When you decide to install an R.O. system and want to hire a professional for this job, call Sea R.O. Watermakers, we can get the job done right. Furthermore, if your old reverse osmosis system is not working as it should and is allowing too many impurities into your water supply, then it may be time to replace it. Contact us at 954-527-5282 and have our professional technician evaluate the condition of your system immediately. Click HERE to see our Reverse Osmosis gallery!
Follow us on Facebook.