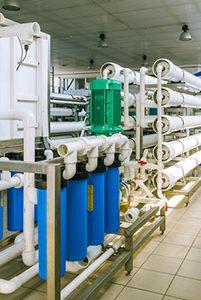 Are you looking for commercial water filtration systems? Problems with water such as an excess of iron, acidity, hydrogen sulfide gas, and cloudy water are among us. To solve these problems, Sea R.O. Watermakers offers its commercial water filtration services throughout Florida. We have a wide range of water purification products, to remove undesirable contaminants and substances from the water, which are harmful to your health.
Why Choose Us?
Over the years, Sea R.O. Watermakers has helped thousands of clients across Florida solve their water problems. Our team of experts shares their technical knowledge and experience with the clients to solve water problems and choose the right materials for the job.
Whether your project is residential, commercial, agricultural, or municipal, we can help. We specialize in the design and manufacture of water treatment systems and water purification products. We can install a new system, or repair and service your existing one.