Reverse Osmosis Water System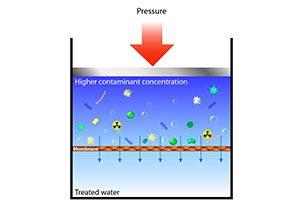 A reverse osmosis water system is one of the most successful ways to eliminate contaminants from water. An R.O. System removes impurities such as sodium and lead and provides you with pure, safe, and clear drinking water. You can count on Sea R.O. Watermakers for your reverse osmosis systems and installation needs. Through our experience, we will make sure to install the right system for your home or business.
Why Choose Us?
With many years of experience in home and commercial water purification services, Sea R.O. Watermakers has the knowledge of water applications to help ensure that you always get pure and safe drinking water. Our mobile solutions can meet your needs during temporary outages and emergencies with 24/7 availability. We also provide deionization service, which is specially designed to help you operate your R.O. Water System efficiently throughout the year. Our technicians are certified to fix all your water purification problems. Our technical knowledge and expertise add flexibility to our service and our affordable rates ensure that you get the best service within budget.