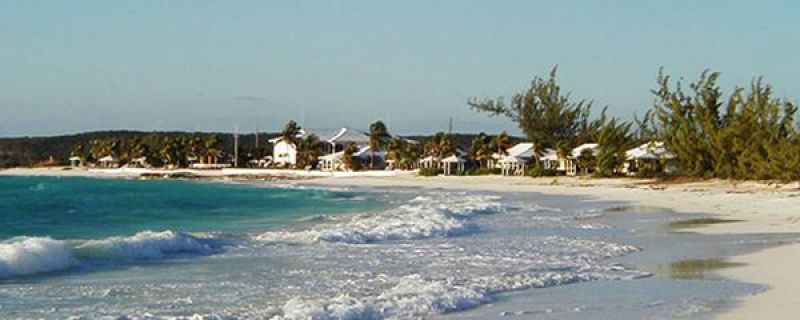 Properly designed and operated desal systems can provide a viable and affordable supply of pure water – by Bill Conry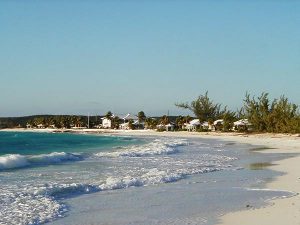 Are you looking for seawater desalination systems? Producing water from the sea by desalination is often the only option in areas where the water supply is non-existent from groundwater or surface water sources. This may be the result of a lack of rain or, in most cases, the geology of the islands and low elevations prevent any accumulation in aquifers without seawater intrusion.
Since approximately 97 percent of the Earth's water exists as seawater, this resource is essentially unlimited.
Due to the relative high salinity of ocean water (approximately 36,000 parts per million) the quality of the permeate, or product, water is generally around 250-300 parts per million.
Since the make up of seawater is mostly sodium chloride, the permeate is essentially "soft" water and at normal TDS levels <500 ppm, the water will not have any salty taste whatsoever.
Intake Seawater Desalination design options:
There are three basic methods to acquire the seawater supply:
• Open ocean intake
An open ocean intake can be as simple as a PVC pipe with a foot valve suspended from a pier or a "goalpost" configuration.
Some maintenance is required with an open ocean design due to marine organisms that tend to grow on the inlet screen.
Care must be taken to insure that the inlet is always below water even during the lowest tide and protected against waves and boat traffic.
• Beach well
A beach well can be a pit or trench dug down below the lowest tide level that allows seawater to replenish the supply by intrusion through the ground. This provides a very effective filter and greatly reduces any fouling of the intake by organisms.
The beach well should be covered and a birm built around the edge of the well to prevent direct contamination from any debris that could be washed into the well during rainstorms
• Drilled well
A drilled well is the preferred option and is the only method to use if a facility is inland or has much elevation.
This design is essentially the same as any drilled water well but due to the normal unstable makeup of the ground in coastal or island properties, a well screen is always used to prevent a collapse of the well and to protect the pump from debris.
PVC well screen is used for the lower wetted portion of the well and standard PVC is used from slightly below the lowest water level to the surface. The water level in the well is affected by the tide as well as there may be a difference between the "static" water level when the pump is not running and the "dynamic" water level when the pump is being run at the required volume.
Either a 316-stainless steel submersible well pump is inserted inside the screen or a shallow well pump of appropriate materials is used with a drop pipe and foot valve inserted to approximately 3-feet from the bottom of the well. Note that the submersible type pump must be installed in the solid cased portion of the casing/screen assembly to ensure water is drawn up and over the motor portion as it enters the pump suction. This is important to provide the necessary cooling flow for the motor.
Pre-filtration
Multi-media filters with either manual or automatic backwash controls are commonly used in pre-filtration due to the likelihood of suspended solids, plankton or algae in the raw water  especially true when open ocean intakes are used.
Multi-media filters are usually bedded with five-layers of gravel, garnet #12, garnet #50, filter sand #50 and anthracite. These filters seem to be effective on particulates down to approximately 20 microns. We have also had very good performance with zeolite type media which can provide even finer particulate removal.
Final pre-filtration is typically done with dual-stage pleated cartridge type filters in 20-micron and 5-micron ratings.
System Design
Usage considerations
Normal water usage in an island vacation home or resort is generally about 80-115 gallons per person, per day. This may seem high but this figure has been arrived at by numerous case studies.
Many resort guests and homeowners on beach properties shower an average of three times daily. Once when they rise, again after swimming or water activities and prior to dinner.
Systems are generally sized to produce for a daily usage of 8 to 12 hours. Therefore, if a facility requires 400 gallons per day, an 800-1,200 gallon per day rated system, that makes 500-600 gallons in 8 to 12 hours, is suitable.
Energy Efficiency
Given the relatively high electrical cost of island power, it is always a good idea to research how much energy is required to produce a gallon of water and select equipment that produces the most water for the least amount of kilowatts. The return on investment by selecting the proper equipment can be very rapid and this also reduces the carbon footprint of the property at the same time.
Operating pressure considerations
Due to the high salinity of seawater, a reverse osmosis (RO) system designed for this application must be constructed of components that can withstand the corrosive nature of the water and the high operating pressures required.
The normal operating pressure of these systems is 800 to 850 psig. While 316-stainless steel is normally used for all fittings and pipe on the high-pressure portion of the system, fiberglass pressure vessels are used to house the membranes.
Recovery
Recovery in a typical seawater desalinator is approximately 25 to 30 percent. That is, for every 100 gallons flowing through the equipment 25 to 30 gallons are permeate or product water and 70 to 75 gallons go back to the sea as brine or concentrate.
The brine is discharged to a location where it will not recycle into the inlet, normally directly into the sea.
Post-treatment
Chlorine injection is commonly used for sterilization and to help prevent contamination of the stored water, especially if the RO water is stored in a cistern that is also used for rainwater catchment. It takes very little chlorine to properly treat water to a USEPA municipal standard of approximately one part per million. A single gallon of unscented laundry bleach is capable of treating 52,500 gallons of potable water to the one part per million. We always prefer that the potable water produced by the RO system is separate from the catchment, but this is not always practical.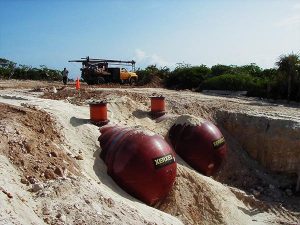 Storage
In-ground cisterns constructed of concrete are an accepted method of storage and many buildings are built on top of these cisterns as a foundation.
Roof gutters and downspouts are directed into the cistern. In a tropical rainfall of 2-inches of rain, a normal-sized home might easily accumulate 2,000 gallons of water.
Polyethylene tanks are also commonly used. However, when these tanks are exposed to direct sunlight, algae growth can be a problem, so chlorination is recommended in this instance.
Storage tanks constructed of fiberglass suitable for burial are also a good choice and eliminate the algae problem.
At the point-of-use – Seawater Desalination
Carbon filtration is commonly used at the point-of-use to remove residual chlorine and improve the taste of the stored water.
Ultraviolet sterilizers are also commonly installed as a final method of sterilization at the point-of-use.
Bill Conry has over 20 years experience in the design and operation of seawater desalination and filtration equipment. Sea-R.O. is based in Fort Lauderdale, FL.
Check our Seawater Desalination products HERE.